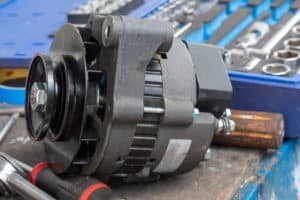 Whether it's a simple check up or an urgent issue that you need to take care of, USA Automotive offers its clients top Acura repair services in the Raleigh, NC area.
Our experienced technicians are trained to work on all Acura models, using the best technology available to offer the best possible service at a more accessible price than dealerships.
Acura has been one of the top-selling luxury brands in the U.S. for years, and as any responsible owner knows, Acuras (like most luxury cars) retain their value best when they follow the factory recommended maintenance schedule. At USA Automotive, we can help you take proper care of your Acura with regularly scheduled maintenance.
YOUR TRUSTED EXPERTS FOR LUXURY CAR REPAIR
As one of the first Japanese automotive luxury brands, the Acura requires special care and knowledge, which our team of highly trained technicians offer. We examine your vehicle closely and take care of its scheduled maintenance or, if necessary, we offer a prompt diagnosis and the best possible Acura repair services available to you in the Raleigh, NC area.
Electrical issues, worn brakes, computer diagnostics, oil changes and anything else your vehicle may need – we can take care of. Protect your investment by ensuring your Acura receives the best possible vehicle maintenance and repair.
CONTACT USA AUTOMOTIVE TODAY
Contact USA Automotive today to schedule a check-up with our technicians. Stop by our shop and see for yourself why we offer the best Acura repair in Raleigh, NC.
We're proud to serve residents and commuters in the following zip codes of Raleigh 27616, 27609, 27615, 27612, 27603, & 27608
If you're in need of auto repair in the Raleigh area, give us a call at (919) 249-5295, schedule an appointment online, or stop by today. We're excited to show you why USA Automotive remains drivers' first choice for all of their automotive needs.