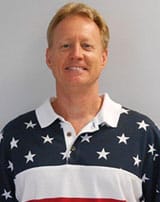 Keith
As the owner of USA Automotive, Keith has been in Raleigh most of his life. Before graduating from Enloe high school where he studied auto mechanics classes, Keith worked at a local Dodge dealership after school.
After attending Western Carolina University in Cullowhee he moved back to Raleigh and started working at a local muffler shop where he developed a passion for repairing cars. He opened USA Muffler in 1986 and later changed the name to USA Automotive when they became a full service auto repair shop.
Keith is married and enjoys spending time with his family. He enjoys most outdoor activities, including: fishing, skiing, motorcycles, hunting, boating and cycling.
---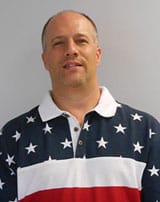 Aaron
Aaron has worked at USA Automotive for more than 22 years, and he has worked in the automotive industry more than 26 years. He is a licensed NC automotive state inspector, an ASE certified automotive technician, and an ASE certified service advisor.
Aaron is married with two young boys. Born and raised in western New York, Aaron moved to NC in 1992 and currently lives in Zebulon. He enjoys electronics and computer technology, motorcycle and bicycle riding, recreational shooting, camping and hiking.
---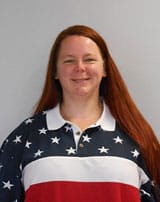 JD
JD has been with USA Automotive for more than five years. She handles all of the back office work, from accounting to advertising to office supplies.
JD is married with five children (2 boys, 1 dog, and 2 cats) and lives in Cary, NC.
Most of JD's time is spent keeping up with baseball games for her boys and walks with her dog. In her spare time, she enjoys food preservation, cross stitch, robotics tournaments, furthering her education, and trying to stay fit.
---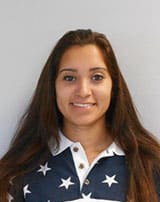 Katty
Katty has been in the automotive industry since high school and currently serves as a Service Greeter at USA Automotive. She's one of the first people you see when you bring your vehicle in for an appointment.
Katty was born in Queens, NY but has been in North Carolina since the age of 10. A graduate of Knightdale High School, most of Katty's time is spent with her son, fiancé and family.
Katty enjoys music, family gatherings and vacations.
---
Matt
Matt has more than 14 years of experience working on cars. He has been with USA Automotive for more than five years and is the lead technician in the shop. He is also a licensed ASE Certified LI Master Automotive Technician.
Matt lives in Zebulon with his girlfriend, Sarah, and his son, Tucker. He loves drag racing, RC cars and 4-Wheelers.
---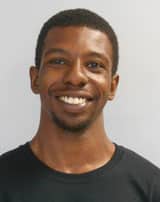 Jermaine
Jermaine has nearly a decade of experience working on cars and enjoys every part of the automotive industry.
He is a NC State Inspector and has extensive expertise in: oil changes, tires, tire rotations, and exhaust repair welding.
Originally from Baltimore, MD, Jermaine has been in North Carolina since 1995. He's a big sports fan – especially when it comes to the New England Patriots, and he's always looking forward to learning something new and exciting when it comes to automobiles.
Robert has more than three decades of experience as an auto technician. He achieved Master Auto Technician status back in 2001. Robert loves working on cars, so he doesn't think of what he does everyday as a "job".
A resident of North Carolina for the past twelve years, Robert currently resides in Angier, NC with his wife. He is the proud father to two children and the proud grandfather to two grandchildren.
In his spare time, Robert enjoys doing his own home improvements and remodeling. He also enjoys relaxing in the outdoors by using his camper and water skiing with his boat on the weekends.