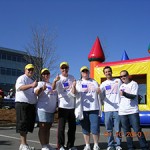 Located in the 27604 area of Raleigh, NC, USA Automotive is a full service auto repair center and home our famous 3 year / 36,000 mile warranty.
Our environmentally friendly service, the latest computerized equipment, and our ASE certified technicians provide the most reliable solutions to keep your vehicle running in tip top shape.
Our complete auto repair facility services import and domestic cars, performing auto repair and maintenance services ranging from brake repair to oil changes, diagnostic work, exhaust repair, fuse replacement and North Carolina state inspections.
Quality Customer Service & Charity Work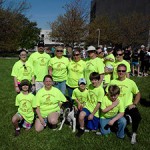 You can tell that we really value the relationship that we have with our customers. The cozy USA Automotive waiting room is always full of smiles and friendly people. In fact, we feel like everyone in the Raleigh area is a friend and we value the opportunity we have to give back to the community.
USA Automotive sponsors the local little league baseball and softball teams, and we also volunteer with special programs in our area, such as the annual Triangle ALS Walk and the Special Olympics.
We're proud of our shop and we'd like to take you on a tour of our facilities where we take good care of your automobile. Stop by our shop today!
Meet the USA Automotive Team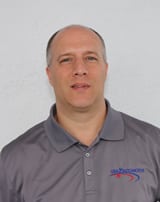 Aaron
Aaron has worked at USA Automotive for over 25 years, and he has worked in the automotive industry for more than 28 years.  He is an ASE certified automotive technician, licensed NC Auto State Inspector, and an ASE certified service advisor. Aaron is married with two young boys. He was born and raised in western New York.  Aaron moved to NC on 1992 and lives in Zebulon. He enjoys computer technology, electronics, motorcycle and bicycle riding, camping and hiking, and recreational shooting.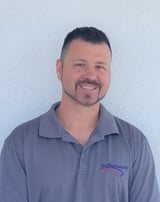 Sam
Sam has 21 years' experience in the automotive industry. He has a degree in Automotive Technology, and is ASE certified along with being a tire expert. He loves to smile and laugh with our clients while he helps them make educated decisions concerning their vehicles service. On the weekends he enjoys playing frisbee golf, riding four wheelers and tinkering on projects at his house.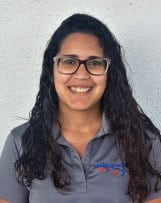 Kiara
Hi, I'm Kiara. I have 13 years of customer service experience and I take great pride in helping clients in any way I can; making sure our client leaves happy is my priority. I also speak Spanish. Kiara is married and has a 6-year-old son and 3-year-old twin girls. She enjoys baking, cooking, and playing with her kids.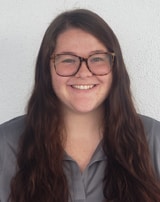 Amber
Hi, my name is Amber. I have 5 years' experience in customer service. Over the years I have really enjoyed meeting so many people and figuring out ways to help them when a problem arises. I have a soft spot for animals, particularly dogs. I have a 3-year-old Great Dane mix named Maverick and he is my pride and joy. When I am not working, I enjoy spending time with my dog, friends and family.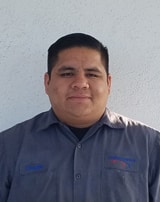 Charly
Charly has been an Auto Technician for over 10 years. He earned his certifications for Auto Electric and Auto Mechanics while living in Mexico and is now also ASE Certified. Charly is also a very proficient welder. He is married an lives in Zebulon with his wife and children.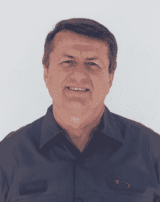 Keith
Hi, I'm Keith. I've been working on cars for over 40 years now. I always love the satisfaction of making the cars perform like they are new again. I am an ASE Master L1 Technician. When I'm not at work I enjoy watching my grandkids play and I love all sports.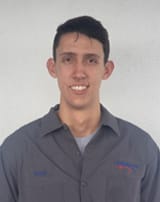 Kenny
Hi, my name is Kenny and I'm from Raleigh. Working on cars has been a true passion of mine and I look forward to coming to work every day. In my free time I enjoy riding motorcycles, playing volleyball and working with my church.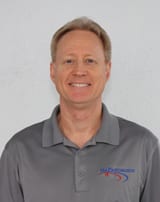 Keith
As the owner of USA Automotive, Keith has been in the Raleigh area most of his life. Before graduating from Enloe High School, where he studied auto mechanic classes, Keith worked at a local Dodge dealership after school as a part-time job. After attending Western Carolina University in Cullowhee, he moved to Charlotte, NC and worked at a Chrysler dealership. He then moved back to Raleigh and started working at a local muffler shop where he developed a passion for repairing cars. He opened USA Muffler in 1986 and later changed the name to USA Automotive when they became a full-service auto repair shop. Keith is married and enjoys spending time with his family and friends. He enjoys most outdoor activities, including fishing, skiing, motorcycles, hunting, boating, and cycling.