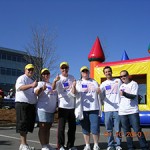 Located in the 27604 area of Raleigh, NC, USA Automotive is a full service auto repair center and home our famous 3 year / 36,000 mile warranty.
Our environmentally friendly service, the latest computerized equipment, and our ASE certified technicians provide the most reliable solutions to keep your vehicle running in tip top shape.
Our complete auto repair facility services import and domestic cars, performing auto repair and maintenance services ranging from brake repair to oil changes, diagnostic work, exhaust repair, fuse replacement and North Carolina state inspections.
Quality Customer Service & Charity Work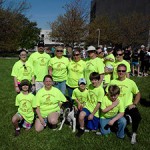 You can tell that we really value the relationship that we have with our customers. The cozy USA Automotive waiting room is always full of smiles and friendly people. In fact, we feel like everyone in the Raleigh area is a friend and we value the opportunity we have to give back to the community.
USA Automotive sponsors the local little league baseball and softball teams, and we also volunteer with special programs in our area, such as the annual Triangle ALS Walk and the Special Olympics.
We're proud of our shop and we'd like to take you on a tour of our facilities where we take good care of your automobile. Stop by our shop today!