Learn About Your Car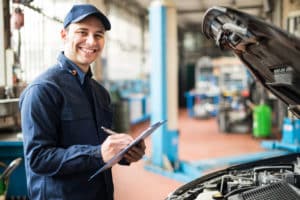 Are the headlights on your car not as bright as they used to be? Or maybe the gauges in your dashboard have started to flicker? If any of these signs are showing up, it may be time to get your alternator tested.
When an alternator begins to malfunction, some of the car's critical systems are at risk to stop working as well, including the vehicle's heater, airbags, power steering, and even its braking system.
The alternator helps power your electrical system, which means your vehicle will not function without it. Once this important piece starts showing signs of failure, it is time to schedule an appointment with USA Automotive's technicians. We will make sure you get a quality alternator repair in Knightdale, NC.
Expert Alternator Repair In Knightdale, NC
When it comes to total car care, USA Automotive is the place to turn to. Our ASE Certified technicians are fully equipped to handle whatever comes their way, providing the most expert alternator repair in Knightdale, NC.
Our mechanics will first check through the entire charging system, including testing the condition of your battery cables and terminals, etc to provide a proper diagnosis. This way, we make sure everything is operating smoothly and you can get back on the road as soon as possible.
We guarantee all of our services and stand behind each of our repairs. When scheduling an appointment with us, you will receive personalized service and affordable prices for any repairs that your vehicle may need.
Schedule Your Appointment Today
As a local and independently owned repair shop, you can rely on our 34+ years of experience repairing vehicles in the Triangle Area.
Give us a call today
or
fill out our online form
to get the answers and solutions you need. Our alternator repair services in Knightdale, NC are guaranteed to keep you safe and on the road!