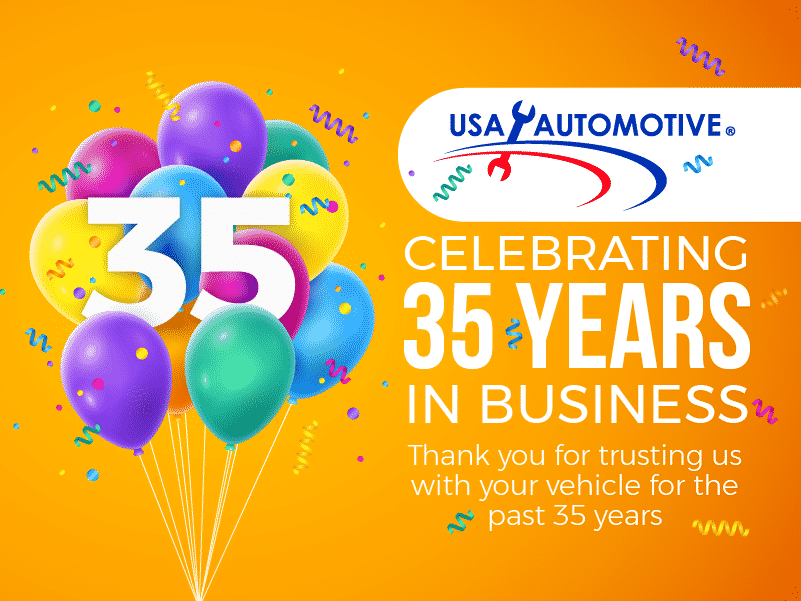 For 35 years now, USA Automotive has been proudly serving Raleigh and surrounding communities with top notch automotive repair and maintenance. On our 35th anniversary we would like to thank you for continuing to choose us for all of your automotive services.
Just like the community, we have continued to grow, but haven't forgotten how we started and where we want to be. Our deep commitment to quality, personalized service stands at the heart of our business and serves as a guide for our future.
For three and a half decades we have worked hard to earn your trust. We believe in respect and transparency, continually striving to provide honest, affordable service. Your trust in the hard work of our highly skilled team is the reason we have reached this tremendous milestone.
At USA Automotive, we consider ourselves one big family. We appreciate and care about all of our customers and know it is our responsibility to keep you safe on the road through quality repairs and maintenance.
Whatever the future may bring, we appreciate the continued support you have given us throughout the years.
Thank you again for your continued support. We hope to keep working with you for the next 35 years and beyond.