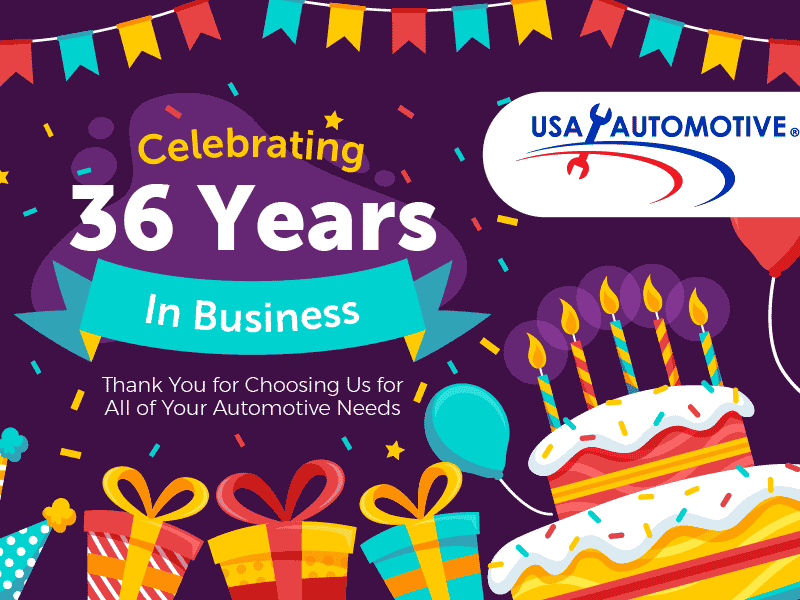 At USA Automotive, we pride ourselves on providing quality auto repairs and maintenance. Our services are performed by experienced ASE certified technicians using top-of-the-line tools. Whether you need brake repair, transmission repair, tire services, or anything in between, we're here for you and have been for 36 years.
Appreciation
Reaching 36 years in business is a major milestone. We've worked hard to earn and keep your trust and to provide reliable, affordable automotive services. However, we know we couldn't have achieved this accomplishment without the support of our clients. We want to say thank you to everyone who has used our services and become a part of the USA Automotive family.
Dedication
A lot has changed over the last three and a half decades. But, here at USA Automotive, one thing has remained the same: our commitment to superior service. We care about each of our clients and remain dedicated to keeping you safe on the road.
Contact Us Today
If we've had the honor of serving you over the past 36 years, thank you! We hope you'll continue to rely on our skilled team. And, if we've never had the pleasure of working on your vehicle, we invite you to try us out. Contact us today and discover why USA Automotive has been a part of the community for the past 36 years.