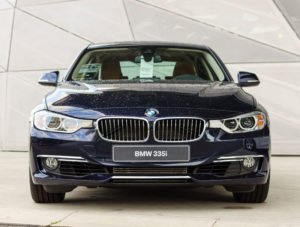 For most car owners, their vehicle is essential to everyday living, from running errands to taking you and your family around town for school, work and daily life obligations. However, for a BMW owner their car is not only a necessity but a treasure, one seen as an investment to last a lifetime.
Keeping your BMW in top shape comes with a responsibility of its own, making it essential for owners to adhere to the manufacturer's guidelines regarding maintenance so your car will run smoother, better, and longer than it would otherwise.
This is why trusting an expert for your BMW car maintenance in Raleigh, NC is necessary and at USA Automotive we are proud to be the ones providing it in the area.
Your BMW Dealership Alternative
You are responsible for your vehicle's health so if you want your BMW to operate efficiently at the top of its capacities as long as possible, you need to keep an eye out for any warning signs and make sure that only experts handle any check ups and repairs.
At USA Automotive our ASE and Master BMW certified technicians' knowledge, tools and expertise make them experts in BMW car maintenance in Raleigh, NC, so as a trusted dealership alternative you can enjoy a cost-effective, high-quality service that leaves you feeling confident and secure.
Schedule Your Check Up Today
Keep your car running like new for longer by only trusting an expert BMW car maintenance service center in Raleigh, NC, such as the one offered by USA Automotive. Contact us today to schedule a visit or ask about our 3 year/36,000 mile warranty on labor and parts, just another reason for you to trust us with taking care of your precious luxurious European vehicle.
We're proud to serve residents and commuters in the following zip codes of Raleigh 27616, 27609, 27615, 27612, 27603, & 27608
If you're in need of auto repair in the Raleigh area, give us a call at (919) 249-5295, schedule an appointment online, or stop by today. We're excited to show you why USA Automotive remains drivers' first choice for all of their automotive needs.