Learn About Your Car
Are you dealing with brake problems? If so, it's important to act quickly. Your braking system is vital to your vehicle. When it isn't functioning properly, there's a good chance you're putting yourself and others on the road at risk.
Fortunately, here at USA Automotive, we specialize in solving all kinds of brake issues. Better yet, we offer a 3 year/36,000 mile warranty on our brake services, all of which are performed by certified automotive technicians. 
Soft Brakes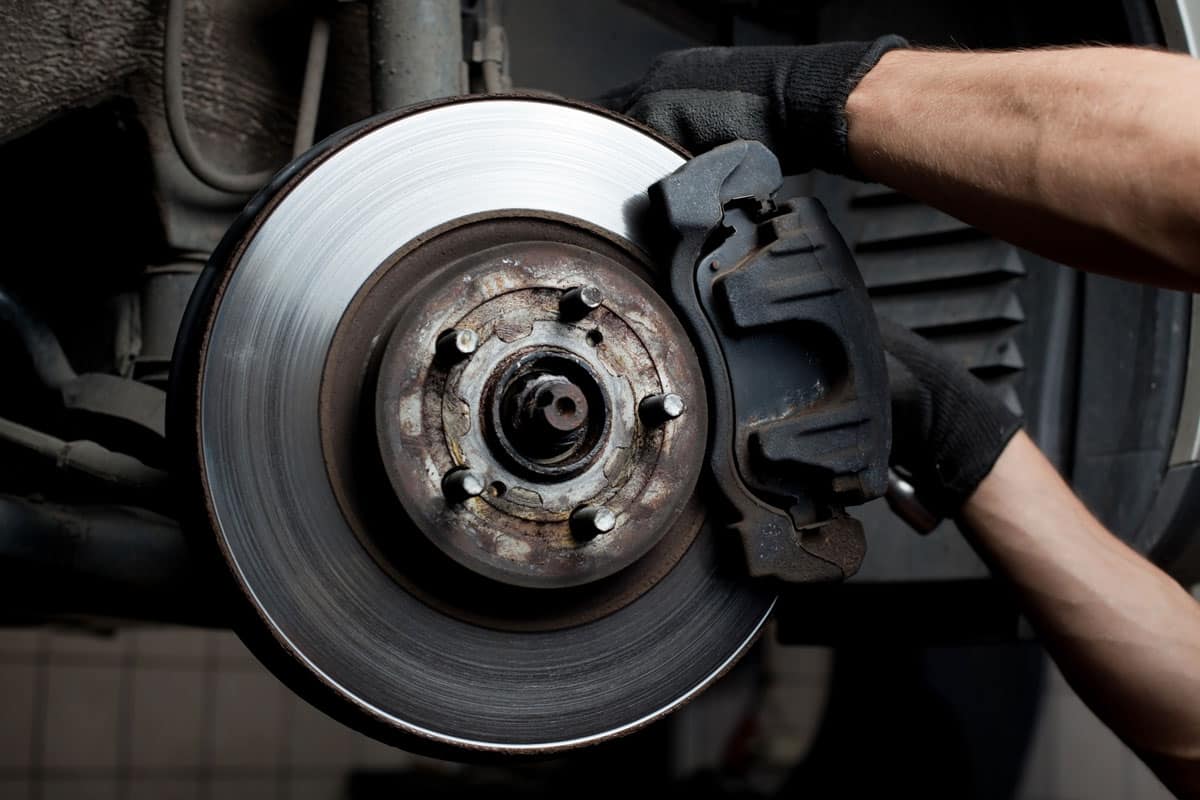 There are many signs of brake problems. However, one of the most telling is a brake that feels "soft" or spongy. If your brake pedal goes down to the floor too easily, then you're likely dealing with soft brakes. Typically, the problem is caused by a braking system fluid leak or an internal failure of the master cylinder.
However, the only way to know for sure is to have a qualified mechanic look at your car and provide proper diagnostics. Our professionals know how serious these issues can be and will make them a priority. You can even schedule an appointment online for the fastest possible service.
Grinding Sounds
Sometimes, your ears can alert you to potential brake system problems. Be especially careful if you notice a grinding or squeaking sound when you press on your brake pedal. This noise typically means that your brake linings or your entire brake pads are failing.
This problem can usually be repaired easily if it is addressed quickly. Leave it for too long, however, and you could end up with a damaged brake rotor, brake caliper or other more serious issues. In fact, we recommend setting up a regular schedule for brake maintenance inspection with us to avoid these types of problems. 
A Drifting Vehicle
When you press on your brake pedal, the only thing that should happen is that your car should come to a smooth, easy stop. When you have a brake issue, however, your car might pull or drift to the side upon braking. In this case, your brake hose or your brake caliper could be the cause of the problem. In any event, don't keep driving. Instead, let us take a look and get to the root of your problem.
Contact Us
If you are experiencing any of these issues or other brake problems, reach out to us as soon as possible. The sooner you do, the more likely it is that you'll avoid more serious, more costly issues. In fact, even if your vehicle and your brakes are performing well, it's never a bad idea to schedule regular servicing. With us looking after your vehicle on a regular basis, you can stay safe on the road.