Learn About Your Car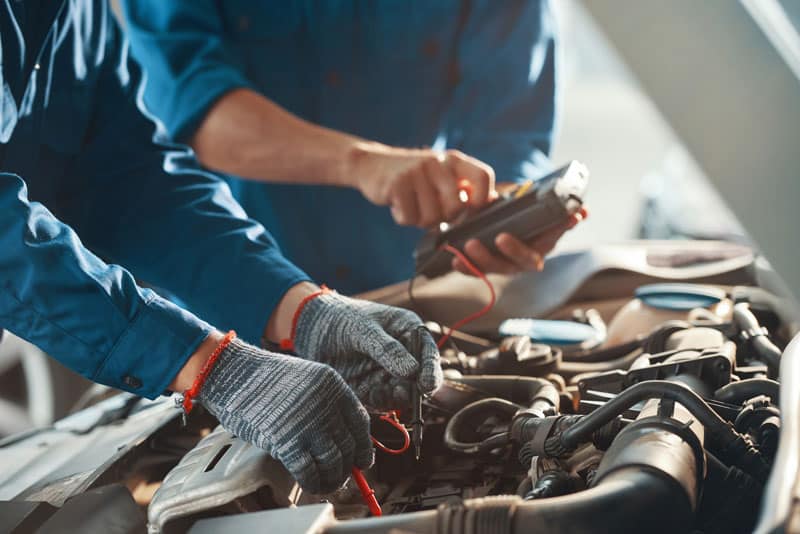 Finding someone you can trust your vehicle with is not easy, however, at USA Automotive, we feel proud to call ourselves the number one total car care shop in the area. When you're in need of an experienced mechanic in Raleigh, NC, there's simply no better place to go.
Offering Raleigh drivers a top quality service has been our number one priority for over 33 years, as we employ ASE-Certified technicians and utilize the latest equipment available. Customers who come to our shop know they'll be greeted by a team with extensive automotive knowledge, personalized care and attention, and fair pricing.
Find The Service You Need At USA Automotive
Providing great service for as long as we have can only come from hiring the most experienced technicians in Raleigh, NC. Each member of our staff is fully trained and has the necessary experience to handle even the most difficult issues. We can service import and domestic vehicles alike, and provide an array of auto repair and maintenance, from oil changes and diagnostic work, to tire services and replacement,  and North Carolina State Inspections.
Our repairs are backed by our 3 year/ 36,000 mile warranty on labor and parts, serving as the perfect guarantee to a job well done.
With the ASE certification, all of our technicians have proof that they are knowledgeable experts in all areas of automotive repair. USA Automotive is well known for outstanding customer service, attention to detail, and quality automotive repair.  You will find no better automotive shop in the area than this.
Contact USA Automotive Today
Our experienced mechanics in Raleigh, NC are waiting to service your vehicle. Contact us today so we can start diagnosing, repairing, or providing the proper maintenance to your vehicle, whatever the year, make, or model may be.
Give us a call today!