Learn About Your Car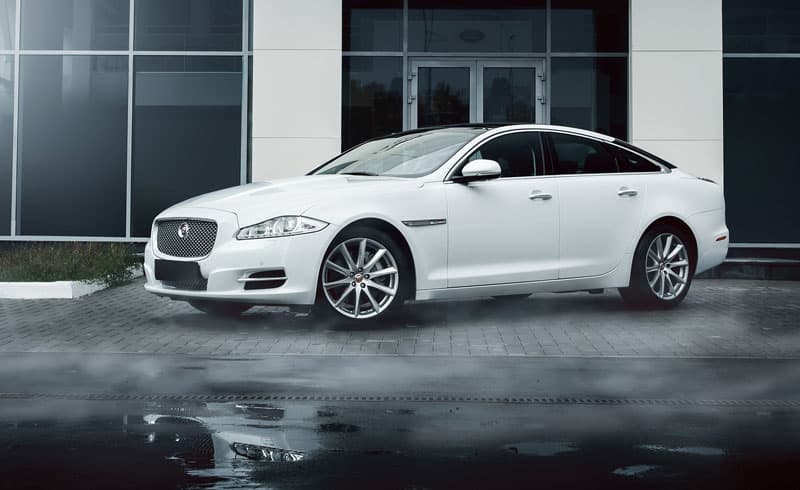 The longstanding reputation of the Jaguar brand makes it one of the most desired vehicles available. Its styling and sporty performance are capable of turning heads everywhere you drive it, so of course, keeping it at peak performance is a priority for any owner. 
As the proud owner of a Jaguar automobile, you certainly don't want to take it to just any shop. You need your mechanic to be someone capable of handling it with the utmost care and attention it deserves. Fortunately, at USA Automotive we have expert technicians who can deliver top-notch Jaguar repair to residents of Knightdale, NC and the surrounding areas.
Your Jaguar Dealership Alternative
Maintaining your Jaguar, on a regular preventative maintenance schedule, is critical for keeping it in top shape. At USA Automotive, our ASE– certified technicians are perfectly equipped to deal with such a challenge, making us your number one dealership alternative for Jaguar repair in Knightdale, NC.
Our multi-point inspections check for any issues that could result in bigger problems and leave our clients satisfied and fully confident in our ability to repair and care for their luxury vehicle's special needs.
Capable of handling any type of general maintenance issues or repairs, regardless of the year of your vehicle, our staff is ready to receive your Jaguar and work on it to get it back to peak performance as soon as possible. As a client, you are able to enjoy the security of our 3 year/36,000 mile warranty.
Contact USA Automotive Today
Our highly skilled and experienced technicians undergo constant training in order to guarantee the ideal service each and every time. When you count on us for your Jaguar repairs in Knightdale, NC, you can be certain that your vehicle is in the best hands.