As a lifestyle, luxury automotive brand, the Mini Cooper's iconic exterior design, and stylish interior make it a star on the road. Their drivers know they're not just driving a car but making a statement. 
With the engineering prowess of BMW, the Mini Cooper deserves nothing less than excellent automotive service and repair. At USA Automotive we are proud to be the expert technicians that clients call when they need Mini Cooper repairs in Wake County, NC.
Full-Service Mini Cooper Repair in Wake County, NC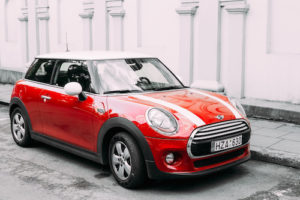 When it comes to service and repair, trusting your Mini to the experts is always the best choice. At USA Automotive we combine the expertise and attention to detail with the affordable pricing and personalized service you can only get at a locally owned and operated auto shop. 
Our ASE certified technicians have the knowledge, tools, and years of experience necessary to fully diagnose and service your vehicle. Trust USA Automotive with your Mini Cooper repair in Wake County, NC, and enjoy a service that adjusts to you and your vehicle, as well as your driving habits. 
We are trained to spot issues before they become a problem, matching our service and repairs to the manufacturer's recommendations. We ensure only the highest quality parts are installed and safety guidelines are always followed. 
Our 3-year/36,000 miles warranty stands behind the quality of our service. 
Contact USA Automotive Today
Give us a call today and schedule your appointment for the best in Mini Cooper Repair in Wake County, NC. Talk to us about any questions or concerns about your vehicle, and let our expert technicians come up with the solution you need.