Learn About Your Car
Tires are what keep your vehicle connected to the road, so maintaining them in great shape is important aspect of your safety when driving. When in need of new tires in Knightdale, NC, USA Automotive's team of tire experts and ASE Certified technicians are there to help.
With tires being one of the most important safety features of any vehicle, they need to be replaced from time to time. If your tire's tread is worn or are over 6 years old, it's time come to get a new set.
Replace Your Tires With USA Automotive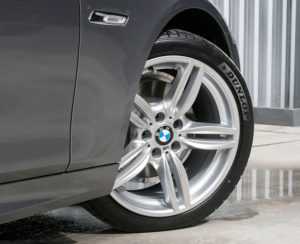 Over time, tires will develop wear and tear and will need to be replaced. When choosing replacement tires, it's important to make sure that you purchase the right set of tires for your vehicle in terms of size, quality, and performance.
At USA Automotive, our ASE Certified technicians and service advisors will help you determine the best tire for you based on your driving patterns and particular needs. When visiting our shop, customers are able to choose from major tire brands, such as BFGoodrich, Toyo, Continental, Firestone, Uniroyal, Nexen, and of course Michelin.
When purchasing new tires in Knightdale, NC, customers are pleased to discover that we also provide a myriad of tire services. We handle everything from diagnosis using the top technologies in the industry, to replacement, alignment, and proper inflation.
Schedule Your Visit Today
At USA Automotive, we are dedicated in providing your vehicle with a quality tire service and tire replacement when needed.
Your tires are what safely get you to where you need to go, making it our job to prepare your vehicle are prepared for the roads ahead. Whether your tires need to be rotated or balanced, or you need a new set, our team will handle it all.
Give us a call today or make an appointment request online. Don´t forget to ask about our wheels and tires for custom, performance and luxury vehicles. Whatever it is you're looking for in your tires, you'll be able to find it here.