For tires to function properly, they must remain in the best possible condition. Properly-maintained tires allow for full contact with the road and better traction and maneuverability. Thus, maintaining your tires will keep your vehicle running smoothly and safely. When the time comes to replace your tires, USA Automotive is your best solution. We are proud to both  provide and install new tires to Raleigh, NC drivers. 
Our ASE-Certified technicians are experts in their field, capable of determining the best tires for your vehicle based on your driving patterns and particular needs, regardless of your vehicle's year, make, or model. So, the next time you need new tires, come see us!
High-Quality Tire Replacement and Servicing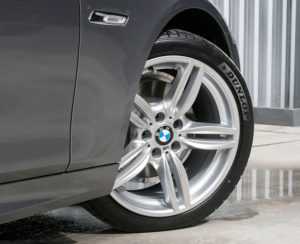 USA Automotive provides Raleigh, NC vehicle owners with tires from the best brands in the industry, such as BFGoodrich, Toyo, Kuhmo, Firestone, Pirelli, General, Cooper, and Michelin. 
Not only do we have great tires, but customers trust our service time and time again as we guide them through choosing the proper size and type of tire for their vehicle and driving habits. We even offer a road hazard warranty along with wheels and tires for custom, performance, and luxury vehicles. 
At USA Automotive, we are not only dedicated to providing your vehicle with the perfect set of new tires it requires, but also to offering quality service with everything from tire rotation to balancing and check-up. We've truly got you covered for all of your tire needs.
Call USA Automotive Today
As an independent garage with over 33 years of experience, we take special pride in our top-notch customer service and attention to detail. We make sure your vehicle is prepared to handle everything that may come along on the road. 
Give us a call today or book your appointment online. We look forward to guiding you through picking the perfect new tires for your vehicle in Raleigh, NC.