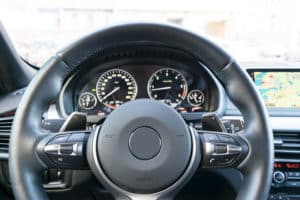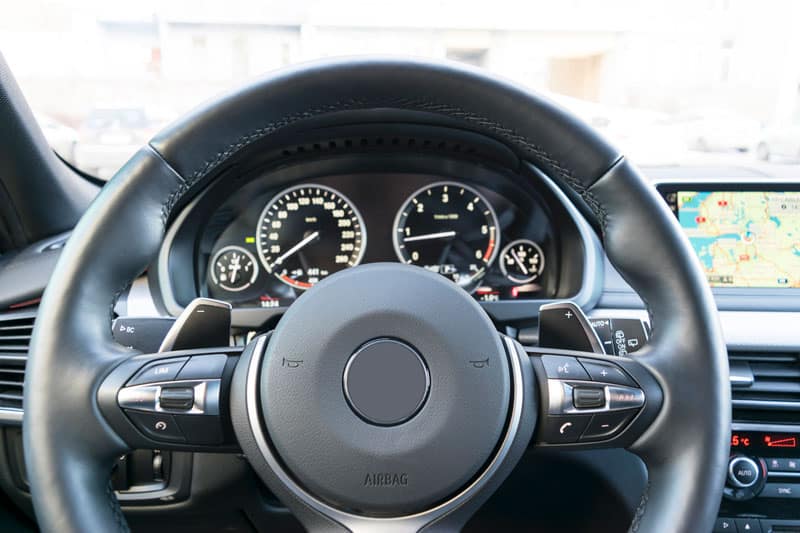 Today, most vehicles come with power steering, also known as power-assisted steering. This is a system that allows the driver to easily turn the wheels of the vehicle using hydraulic and/or electrical power.  
When a power steering system starts failing, you'll sense a stiff steering wheel or a whining noise. This makes your vehicle very difficult to control. USA Automotive can repair power steering for residents in Knightdale, NC.
Signs of Power Steering Failure
Before your power steering comes to a breaking point, you'll be able to pinpoint a few signs something isn't working right. If you notice any of the following, bring your car into USA Automotive for a diagnostic so we can fix or replace any necessary parts.
#1 Stiff Steering Wheel
Given that power steering works by making it easy for you to turn your steering wheel, a stiff steering wheel is a warning sign and could mean failures in the power steering pump.
#2 Whining noise coming from the steering wheel
Whining or squealing noises coming from your car are a definitive sign something isn't working right. It could mean there's some sort of fluid leak or you're running low on power steering fluid.
#3 Slow response when making turns
If your steering has become slow-moving or less responsive when turning, it can be a sign that your power steering pump is failing and needs to be fixed or replaced.
If you have identified any of these warning signs, come straight to USA Automotive to repair your power steering in Knightdale, NC.
Schedule Your Visit To USA Automotive
If your power steering fails, you won't be able to drive and control your vehicle properly. This makes you a hazard on the road for both your safety and the safety of others. Don't let what could be a simple fix to your power steering put you in danger.
At USA Automotive, you can trust our technicians to provide you with the best power steering repair that Knightdale, NC has to offer. Contact us or schedule an appointment online and see for yourself and see how fast we can fix your power steering and have you back on the road.

We're proud to serve residents and commuters in Knightdale 27545
If you're in need of auto repair in the Raleigh area, give us a call at (919) 249-5295, schedule an appointment online, or stop by today. We're excited to show you why USA Automotive remains drivers' first choice for all of their automotive needs.