When buying a used car, a pre-purchase car inspection is one of the most important steps to take during the process.
A pre-purchase car inspection by a third party is the only way you have to guarantee that the investment you're about to make is truly worth it. By having a qualified automotive technician examine the car you're considering buying, you'll be rest assured that there won't be any surprises after the purchase.
What To Look For During A Pre Purchase Car Inspection
After you've identified the vehicle that you'd like to purchase, you'll want to make sure there are no hidden issues that will make you regret your purchase afterwards. After all, what's most important is what's under the hood and the vehicle's body.
During a pre-purchase car inspection, the automotive technician will thoroughly inspect the vehicle you're about to buy, assessing its current safety condition and looking for any mechanical and maintenance issues that you may have not noticed at first glance.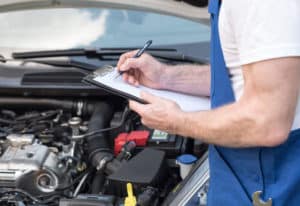 Some of the things a technician will inspect include:
Tires
Dash warning light inspection and bulb check
Computer system readiness monitor check
Electrical system components
Suspension components
Exterior lights
Brakes
Radiator and cooling system
Battery and charging system
Belts, Hoses, Fluids, Wiper operation
Air Condition and Heating system
Transmission and Engine operation
Exhaust System
And more…
Making Money vs. Losing Money
Scheduling a pre-purchase inspection can be the difference between making your money's worth or losing your investment.
By having an expert look at the vehicle you're interested in buying, you can learn the full truth about the car's condition and make an informed and confident decision. A pre-purchase vehicle inspection will also help you anticipate any future maintenance needs and budget for them accordingly.
At USA Automotive we are qualified to give your vehicle a thorough pre-purchase inspection, helping you better negotiate with the seller and avoid an unpleasant situation. Call today to schedule a visit and get a free quote.
If you're in need of auto repair in the Raleigh area, give us a call at (919) 249-5295, schedule an appointment online, or stop by today. We're excited to show you why USA Automotive remains drivers' first choice for all of their automotive needs.