Your radiator plays an important role in your vehicle's heating and cooling system. When it's not functioning properly, you risk overheating, mechanical failure and worse issues that can result in a costly replacement down the line.
At USA Automotive we encourage vehicle owners to take a proactive approach, checking their radiator's condition regularly, especially in hot climates or after long periods of driving. Taking these steps can help to prevent the engine from overheating.
However, if your radiator has already started to show signs of a possible issue, it's time to schedule a visit at USA Automotive, your local automotive repair experts in the 27545 NC area.
Signs Your Radiator Is In Need of Repair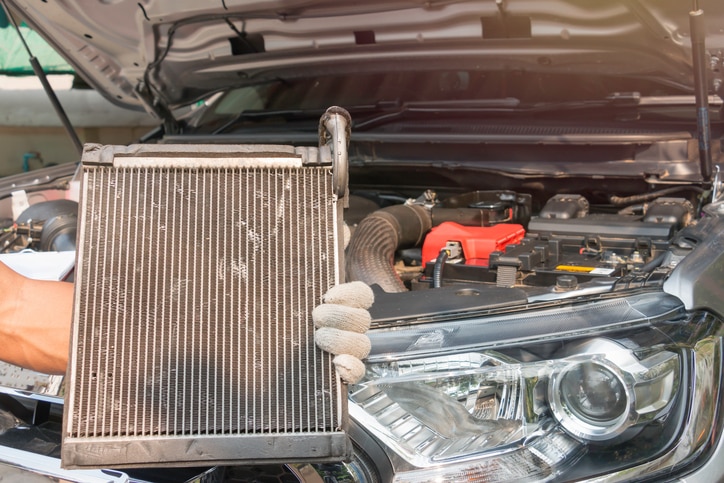 There are many reasons why your radiator could be malfunctioning, including age and normal wear and tear. However, when left unchecked, a damaged radiator could lead to engine overheating or breakdown, leaving you stranded at the side of the road causing an expensive repair and lost time.
So, in order to avoid the worst-case scenario, be sure to pay attention to any abnormal rises in your dash instrument cluster gauge, extreme temperatures on your engine, rust or leaking signs on your radiator. These factors combined with the age and miles on your vehicle and the weather conditions it is constantly exposed to can contribute to radiator damage.
If the time to call a specialist comes, USA Automotive is the place to turn to. Our ASE Certified technicians can properly diagnose and fix your radiator situation. They carry both the equipment and expertise needed to take care of your radiator repair in Knightdale, NC. They can keep your vehicle working at its peak performance.
Call USA Automotive Today
Located near the heart of the 27545 area of Knightdale, NC, USA Automotive provides the needed expertise to handle your radiator repair needs. Give us a call today to schedule an appointment.