What is a serpentine belt?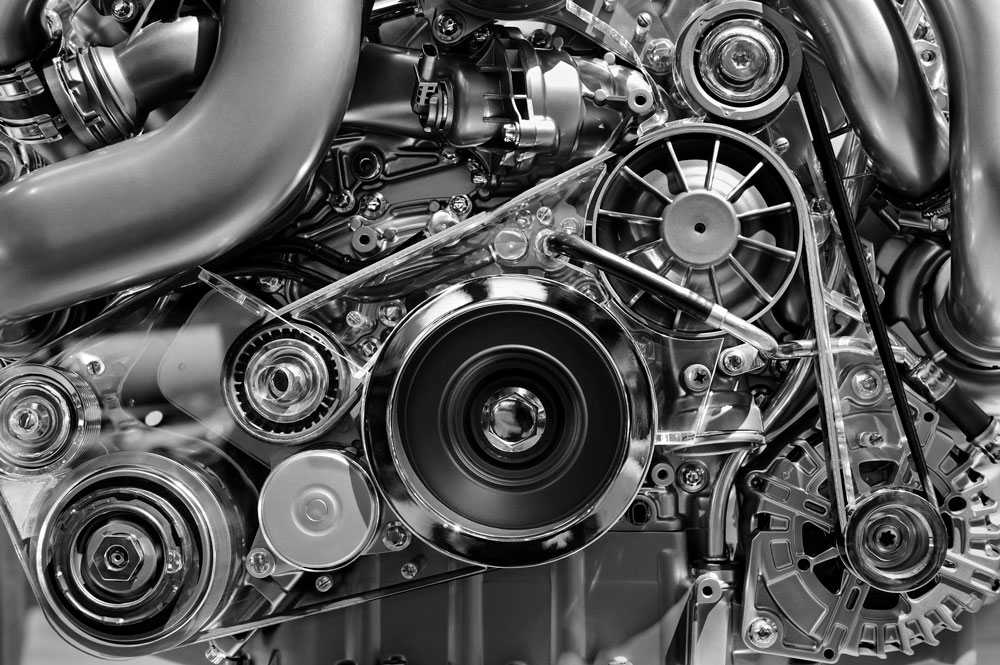 Your serpentine belt is responsible for powering a number of components in your vehicle, including: your alternator, air conditioning, compressor, power steering, water pump, radiator fan, and more.
As time goes on, your timing belt will need to be replaced as it becomes cracked, torn, stretched or worn due to regular wear and tear. We also service cars that have timing chains. USA Automotive will know which type of belt your vehicle was built with. While you may be here asking "Can I fix my serpentine belt?" It may be possible, but it is often cheaper to replace it.
Where is your serpentine belt located?
When you open up the hood of your car, you can easily locate the serpentine belt because, like it's name, it is a long belt that snakes around the front side of your vehicle's engine.
In the event that your serpentine belt fails to work properly, you will definitely notice due to the fact that it affects so many areas of your vehicle.
You may need to get your serpentine belt replaced if…
You notice visible cracks or tears in the belt

You notice that the belt keeps slipping or is loose

Your tensioner is worn or damaged

You notice a squealing noise coming from your engine

You notice that your engine keeps overheating

Your auto technician advises you to have it replaced
You Can Trust Our Experts to Replace or Repair Your Serpentine Belt 
Only a reputable auto technician should inspect and attempt to repair your serpentine belt. Doing so will prevent more costly repairs down the road.
Some of the key things that we look at include:
If there is any noticeable wear or friction between the belt and the pulleys

The health of the belt, tensioner, and idler pulleys and other bearings

The length of the belt

Any strange or unusual noises coming from the belt area while the vehicle is running

The mileage

Your vehicle's serpentine and accessory belt alignment

Excessive movement or "fluttering" coming from the belt
At USA Automotive, our auto technicians are certified experts in serpentine belt replacement and repair. We will always discuss all of your options so you know if it's better to replace or fix your serpentine belt.
If you notice any of the above signs of trouble, contact us immediately. Our shop is a leader in serpentine belt replacement in Raleigh, and we have the tools, equipment, and experts to get you back on the road safely and quickly.
Call us at: (919) 231-8777, or fill out our simple, online form.
If you're in need of auto repair in the Raleigh area, give us a call at (919) 249-5295, schedule an appointment online, or stop by today. We're excited to show you why USA Automotive remains drivers' first choice for all of their automotive needs.