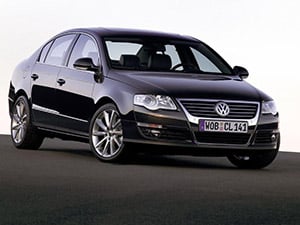 Taking Care of All Volkswagen Models
Volkswagen means "the people's car" for a reason – it has been well loved for generations by car enthusiasts for its reliability, safety, and smooth driving experience. At USA Automotive, we share in your passion for Volkswagen vehicles, and that care is evident in the quality of our work. Whether you drive a Beetle, Jetta, Passat, or Touareg, our team is equipped to handle any repair or maintenance service that your vehicle needs. Maintenance services such as oil changes, brake service, and wheel alignments are important to keep your Volkswagen running smoothly. Staying up-to-date on the recommended maintenance intervals will help prevent the need for any major repairs and will save you money in the future. With so many great travel destinations in North Carolina, our goal is to make sure your Volkswagen can handle the roads for all of your adventures.
Your Volkswagen Dealership Alternative
Our team of mechanics are all ASE Certified, which means they are trained to provide the most accurate automotive service using the latest and best techniques. We believe in providing you the best service possible, which is why we stay up-to-date on the latest technologies used in newer Volkswagen models. Each models has its own unique features, and our technicians have the experience to cater to your vehicle's individual needs. We will always keep you informed of any unexpected repairs and will work with you to prioritize those services based on what needs to be done now and what can wait until your Volkswagen's next service. We back every service with an industry leading 3 year/36,000 mile warranty, so you can be as confident as we are in the quality of our work. Whether you drive a Volkswagen car, crossover, or SUV, our team has state-of-the-art diagnostic tools to ensure it receives the best service possible. USA Automotive is truly your local dealership alternative for all Volkswagen maintenance and repairs.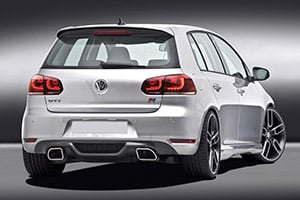 Schedule Service for Volkswagen Repair Today!
Not only are we passionate about the quality of service we provide your vehicle, but we strive to provide you with excellent customer service as well. We understand that bringing your Volkswagen in for a service can interrupt your day, so we do our best to make your experience as stress-free as possible. Take advantage of our online appointment request form or call us at 919-249-5295. One of our friendly staff members will confirm your online appointment as soon as possible, and someone is always available to take your call during business hours. Thank you for choosing USA Automotive to car for you and your vehicle!
We Offer the Following Volkswagen Maintenance & Repairs:
Air Conditioning Service & Repair
Computer Diagnostics
Electrical System Diagnosis & Repair
Engine Performance Check
Factory-Recommended Maintenance( 30K, 60K, 90K & 120K + )
NC State Inspections
Suspension & Steering Repair
Tune-Ups
Brake System Repair
Cooling System Service & Repair
Emission Repair Facility
Engine Repair & Replacement
Muffler & Exhaust System Repair and Replacement
Oil Changes
Shock & Strut Replacement
Transmission Service, Repair & Replacement
Wheel Alignment & Tire Rotation