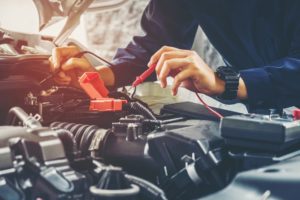 At USA Automotive we offer a Pre-Purchase Inspection, = PPI.
This inspection is useful if you are thinking of purchasing a newer used car, thinking of trading yours in, or just want to know the condition of all the nooks and crannies of your vehicle.  Our PPI checks over the whole car so that you get an honest, unbiased professional opinion on the condition of the car.
This also gives you more power as a buyer!  If you are in the market for a used car, make sure to bring it by for a PPI so that you are completely aware of any upcoming problem areas the vehicle may have.
Pre-Purchase Car Inspection | Raleigh, NC
Pre-Purchase Car Inspection | Knightdale, NC