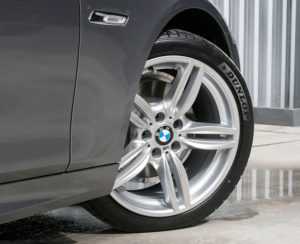 Keeping your brakes in check is not only a matter of vehicle maintenance, but also a huge security measure in that proper brakes ensure you, your passengers, and everyone else on the road is safe at all times.
In order to ensure that your vehicle's brake system is continuously working at the top of its capacities, you want no one other than an expert taking care of everything from handling regular checkups, maintenance, and any repairs that may be necessary.
At USA Automotive our Master BMW certified technicians with their knowledge, tools and expertise are able to proudly call themselves top BMW brake repair experts in Raleigh, NC, offering complete brake services along with inspections and repairs of every component. All you have to worry about is bringing your car in.
Don't wait for the grinding and squealing noise to get any worse so visit us as soon as you can, we'll be glad to work our way around the issue and provide a cost-effective, high quality service for any make or model BMW vehicle that you own.
Your BMW Dealership Alternative
To keep a BMW running in top shape for as long as it can you must be sure to only leave it in the hands of someone who knows best what to do, a technician capable of handling, understanding and reading the Condition Based Services on these cars and who understands the best way to work on them, respecting the special technology and standards used by the European luxury brand.
If you've been experiencing brake issues or warning signs such as a grinding sensation, pulsating and vibrations, slow response of the brake system, or your vehicle pulls to one side, give us a call immediately and set up an appointment with any of our BMW brake repair experts in Raleigh, NC so we can inspect your car thoroughly and attend to whatever issues that arise.
Schedule Your Visit Today
Trust only the experts at USA Automotive to take care of your vehicle's brake system. From regular tune-ups and maintenance to tire replacement, BMW wheel alignment and more, you can count on us to offer a premium service, the one that places us as top BMW brake repair experts in Raleigh, NC.
Contact USA Automotive today or fill out our online form to schedule your visit and see for yourself why we're the best experts around to handle your vehicle.
We're proud to serve residents and commuters in the following zip codes of Raleigh 27616, 27609, 27615, 27612, 27603, & 27608
If you're in need of auto repair in the Raleigh area, give us a call at (919) 249-5295, schedule an appointment online, or stop by today. We're excited to show you why USA Automotive remains drivers' first choice for all of their automotive needs.