The proper functioning of your brake system is a matter not to be taken lightly, so when the moment to repair or replace them comes, it needs to be placed at the top of your priority list and be done by certified, expert technicians.
At USA Automotive, our ASE Certified technicians are ready to handle brake repair and replacement in Knightdale, NC, effectively taking care of the needs of car owners all over the 27545 area.
Our timely inspections and effective maintenance services are aimed at fully enhancing your brake system performance and keeping you and your passengers safe on the road.
Signs Your Brake System Needs Repair or Replacement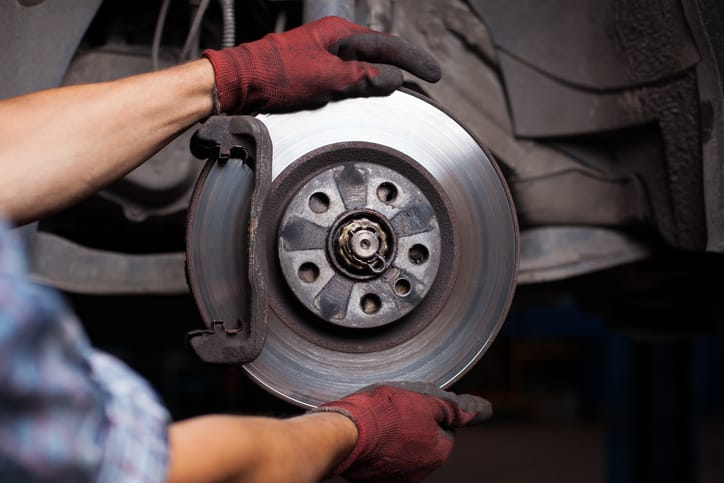 At USA Automotive we believe in a proactive approach to everything involving your vehicle's maintenance, so rather than wait for your brakes to malfunction, we suggest to always stay ahead of potential problems. Have your vehicle examined regularly and make sure to address any issues that come up before they become dangerous.
Bring your vehicle to our Knightdale, NC repair facility before it's too late. Be sure to pay attention to the clear warning signs or sounds and act on them as soon as they come up.
If you've started to hear a high-pitched screeching sound when applying pressure to your brakes, felt reduced responsiveness or fading of the brake pedal, grinding or growling sounds when depressing it, vibration or pulsing when decelerating or have noticed fluid leaking from the brake hoses or the wheel and tire area, call USA Automotive immediately.
These are signs that something is wrong with your brake system and should be taken seriously.
Contact USA Automotive Today
Located near the 27545 area of Knightdale, NC, USA Automotive is the area's trusted expert for everything regarding brake repair and replacement.
Getting your brakes fixed in time is the best way to keep you, your passengers and everyone else on the road safe. Make sure to stop by our shop and let our certified technicians provide an accurate diagnosis and solution to your braking system needs.