Consisting of several moving parts which are frequently subjected to friction, clutches usually need periodic service and maintenance to detect problems and avoid any major issues. 
If you are the driver of a vehicle with a stick-shift, you know the clutch is an essential component. It is responsible for shifting the gear and getting power to your tires. 
A clutch that needs repair may show signs such as a burning smell, grinding or squeaking noises, difficulty shifting gears, a hard or spongy pedal feel, momentary loss of acceleration or a high rev with poor or no acceleration. 
At USA Automotive, we recommend you schedule an appointment for a clutch repair at our location near Knightdale, NC as soon as any of these red flags begin to show up. 
Expert Clutch Repair Near Knightdale, NC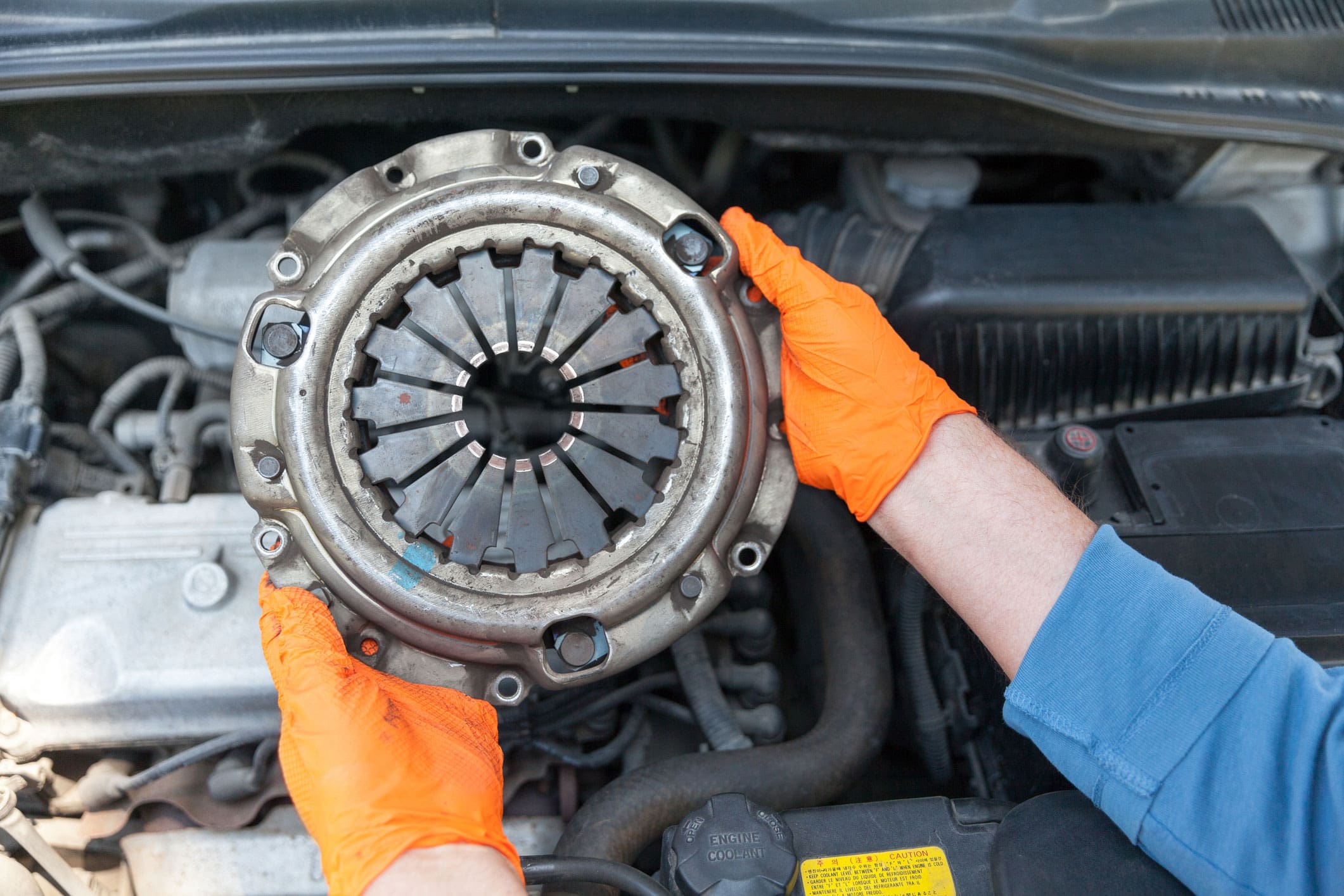 During your appointment for clutch repair in our Knightdale, NC garage, you can expect a thorough and personalized service that considers all specifications of your vehicle and driving habits. Our ASE Certified technicians are fully equipped with both the tools and the expertise to provide any repairs and maintenance you may need. 
Our customized services follow manufacturer recommendations to help keep you safe in your vehicle and we offer a cost-effective solution that gets you back on the road as soon as possible. 
At USA Automotive, we stand behind all our repairs with an industry-leading 3 years / 36,000-mile warranty. 
Give us a call today if you have any questions or concerns regarding your vehicle. We will be glad to schedule an appointment and provide you with the right solution.