A vehicle's engine consists of many parts that are vital for it to function properly: A water pump, air conditioner compressor, power steering pump and alternator. What all of these have in common is their reliance on the drive belt, also known as a serpentine belt. 
Because so many components rely on the drive belt, if it were to fail, you simply would not be able to drive your vehicle. The engine would most likely overheat if the water pump were not running, the alternator would stop supplying the power needed to keep the vehicle's battery charged, and you would no longer have your power steering available to you. 
Though most drive belts will last between 50,000 and 100,000 miles, things like oil leaks, water, dirt and excessive heat could cause it to deteriorate faster. During regular scheduled maintenance, a qualified technician should be able to discover any cracks or tears in the drive belt before it fails completely. When the time comes, replacement is not a problem when you rely on USA Automotive's expert technicians. We can provide a cost-effective and quick drive belt replacement near Knightdale, NC. 
How to Tell When Your Drive Belt Needs Replacement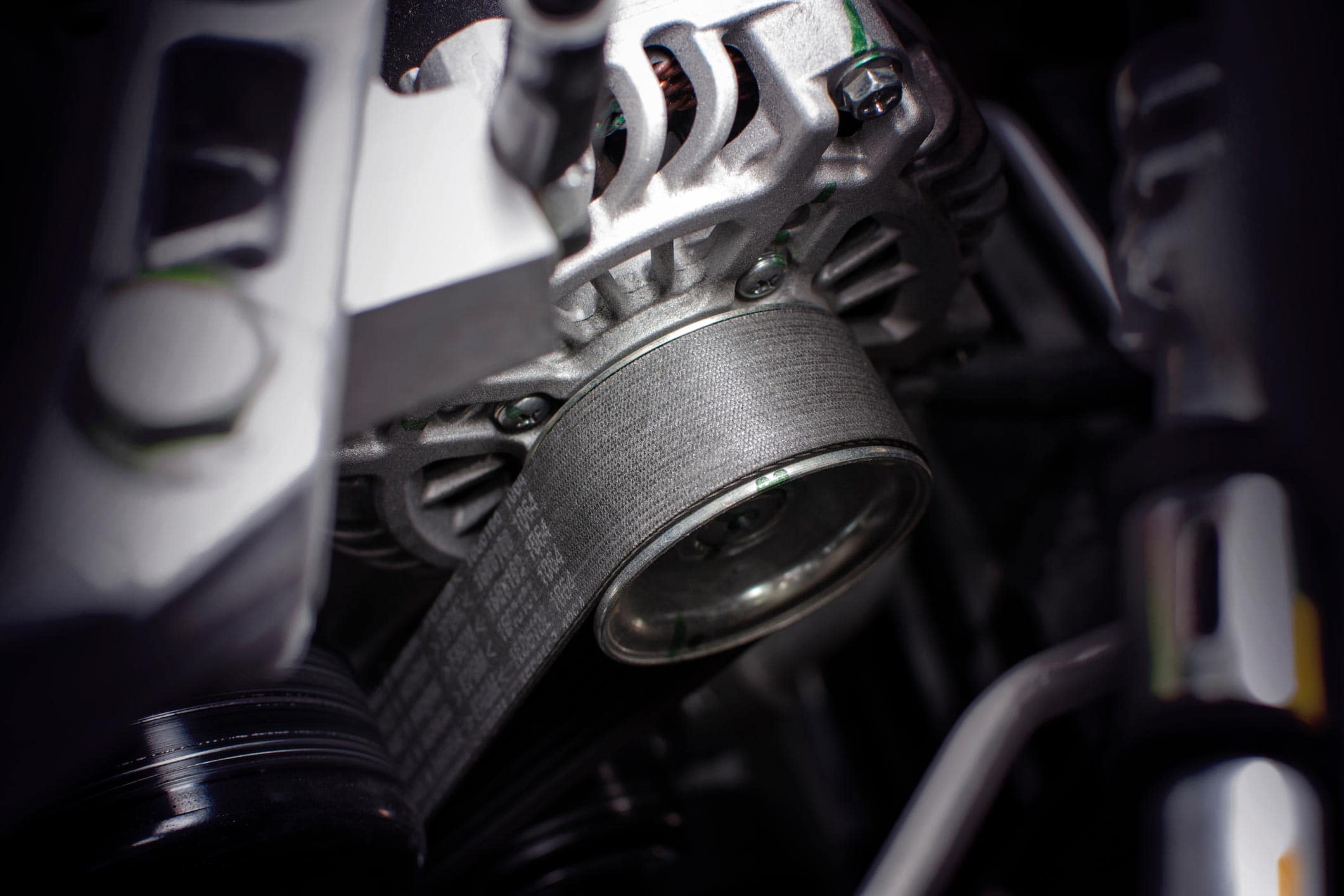 As mentioned earlier, regular maintenance should be enough to detect any signs that your drive belt needs to be changed. These can include cuts, cracks, missing chunks, dry-rot, and other signs of wear and tear. 
As a vehicle owner though, you should stay aware of red flags such as loud screeching noises that last for a few seconds after the engine has started which can be a clear sign of a loose drive belt. Squeaking sound under rainy conditions can also be an indication that replacement is needed as soon as possible. 
At USA Automotive, our ASE certified technicians are fully equipped and trained to provide a fast, effective drive belt replacement. Knightdale, NC drivers can rely on us when the time comes. Our attention to detail and excellent customer service is what makes our services stand out from the crowds. 
Give us a call today or use our online contact form to schedule an appointment.