As a full service auto repair center, USA Automotive is known for its high quality service, expertly trained technicians and of course, our 3 year/ 36,000 miles warranty. 30+ years of experience and satisfied customers have turned us into one of the most dependable and honest auto shops near Knightdale, NC.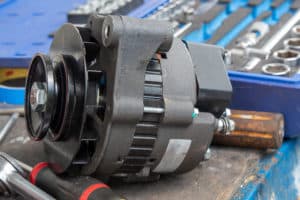 Whether you own an imported or domestic car, our environmentally friendly service provided by ASE certified technicians with the latest computerized equipment will provide you with the most reliable solutions to keeping your vehicle running in all of its potential.
At USA Automotive, we provide a long line of automotive services, from oil changes to diagnostic work, to exhaust repair and North Carolina state inspections. We provide our customers with a complete list of solutions to every issue their car might be experiencing.
Quality Service From An Auto Shop You Can Trust
At USA Automotive, we are motivated by the respect we have for our customers. Since we value the relationship with our clients, we work hard to offer the best service possible, going through the specifics of your case with the utmost of care and putting all of our assets at work in order to resolve your problem.
The respect for our customer's time and money reflects on us being trusted as an honest automotive shop in the Knightdale, NC area.
From the moment you step into our shop you can be certain we will examine your vehicle thoroughly and offer you a clear and detailed diagnosis, out of which you'll be able to fully understand the status of your car and the work that will be put into keeping it at its best.
When looking for a dependable automotive shop in Knightdale, look no further than USA Automotive. Contact us today at (919) 249-5295.
Our Auto Services in Knightdale, NC Include:
Vehicle maintenance such as 30k, 60k, 90k, and 120k mile service
Complete computer-control emission specialist
Custom performance dual exhaust systems
We're proud to serve residents and commuters in Knightdale 27545
If you're in need of auto repair in the Raleigh area, give us a call at (919) 249-5295, schedule an appointment online, or stop by today. We're excited to show you why USA Automotive remains drivers' first choice for all of their automotive needs.